ITRC's webinar series introduced a large number of keynote speakers from across academia, the public and private sectors, who discussed a range of important points and issues. Their biographies and links to their social-media channels are provided below: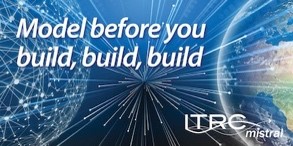 Webinar One
Model before you build, build, build:  systems analysis of the future of national infrastructure
29 September 2020

James Richardson
Chief Economist, National Infrastructure Commission
James Richardson has been Chief Economist at the National Infrastructure Commission since April 2016. The NIC is an independent body, providing expert advice to the Government on pressing infrastructure issues. James heads the NIC secretariat's economics team and leads on production of the UK's first ever National Infrastructure Assessment, an in-depth assessment of the UK's major infrastructure needs on a 30-year time horizon.
Prior to this, James was Director, Fiscal and Deputy Chief Economic Adviser at HM Treasury. He was responsible for advising on the fiscal stance, fiscal risks and the fiscal framework. James was Director, Public Spending and Chief Microeconomist at HM Treasury from September 2008 to July 2012. He ran Spending Review 2010 and led on reforms to public service pensions, following Lord Hutton's independent report.
James has a PhD in economics from the London School of Economics (LSE).

Mark Enzer
Head of the National Digital Twin Program
As Mott MacDonald's Chief Technical Officer, Mark is accountable to the Executive Board for technical excellence across the Group. As the Head of the NDTp within the Centre for Digital Built Britain (CDBB), Mark contributes to the leadership of this ambitious programme.  In addition, he is the Digital Transformation workstream lead on "Project 13" for the Infrastructure Client Group, which represents the UK's major infrastructure client organisations.  Mark is a keen champion of innovation in the context of collaborative delivery models and he is particularly interested in the transformation of the infrastructure industry, including: systems-thinking, digital transformation, connected digital twins, information infrastructure, low-carbon sustainable solutions and the circular economy in the built environment.
Webinar Two
Development Alternatives for the Oxford-Cambridge Arc
6 October 2020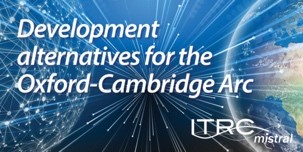 Alan Penn
Chief Scientific Adviser at the Ministry of Housing, Communities and Local Government
Professor Alan Penn is the Chief Scientific Adviser at the Ministry of Housing, Communities and Local Government (MHCLG).
A Professor in Architectural and Urban Computing at University College London (UCL), Alan's research focuses on understanding the way that the design of the built environment affects the patterns of social and economic behaviour of organisations and communities.
Before joining MHCLG, Alan was Dean of The Bartlett Faculty of the Built Environment at UCL. He was Chair of the Architecture, Built Environment and Planning sub-panel for REF2014 and for RAE2008. Alan is a board member of Space Syntax Ltd, a technology spin-out from UCL, and is trustee of the Shakespeare North Trust, a charity which is constructing a new Shakesperian theatre and educational centre in Prescot, outside Liverpool.

Bev Hindle
Director, Oxfordshire Growth Board Oxford to Cambridge Arc Leaders and Chief Executive Groups
In Oxfordshire, Bev's role is to work across all partner authorities and key private and public sector delivery bodies to help deliver our planned growth.  The key focus is the Housing and Growth Deal where there is commitment to accelerate homes through the timely delivery of £150m of infrastructure, to deliver a £60m affordable housing programme, to deliver a statutory spatial strategy for Oxfordshire to 2050 and to deliver a strong Local Industrial Strategy.
For the Arc, Bev's role is to help coordinate and lead the development of a new Arc-wide collaborative network of over 30 Local Authorities and LEPs/Business Boards.  This emerging network will work closely with the Government, Arc universities, the emerging Sub-National Transport Body, business and the public to define a common narrative for the Arc ensuring we are planning to deliver sustainable and inclusive communities for now and for the future whilst delivering a globally significant regional economy.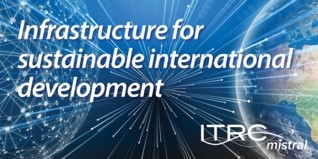 Webinar Three
Infrastructure for sustainable international development 
12 October 2020

Fabian M. Felix
Civil Engineer -National Integrated Planning and Programme Unit (NIPP) located at the Ministry of Finance, Saint Lucia
Fabian graduated from Lincoln University of Missouri (USA)-Summa Cum Laude with a Bachelor's of Science Degree in Civil Engineering Technology in 2007 and began his technical career at the Department of Transportation of Missouri as a Highway Materials Inspector. He returned to his home country Saint Lucia in 2009 where he served as clerk of civil works, overseeing the rehabilitation of schools across the entire island for the Ministry of Education. He later joined the Housing Ministry and developed housing metrics and affordable housing initiatives to help government reduce a large housing deficit. He later joined the private sector as a project manager during which he executed many beachfront hotel and residential developments in Saint Lucia. Fabian later joined UNOPS' team in 2016 and contributed to projects in health facility assessment and re-construction, educational building re-habilitation, potable water treatment and supply systems design and construction, urban rejuvenation and city Planning among others across the Caribbean region. Currently back with the Government of Saint Lucia and embedded in the Department of Finance, Fabian's unit [the NIPP] reports directly to the Permanent Secretary of Finance and the Prime Minister of Saint Lucia on Sustainable and integrated Infrastructure Planning. He is a Project Management Professional (PMP), holds an MBA and is a graduate member of the ICE. He is currently pursuing a Master Degree in Civil Engineering from Heriot Watt University.

Steve Crosskey
Deputy Director, Infrastructure and Project Management Group UNOPS
Steve Crosskey is a Civil Engineer with nearly 30 years of experience in the Civil Engineering industry, within both the private and development sectors.  A major area of focus for Steve has been sustainability, and he has great experience in Institutional Capacity and Community Development in infrastructure projects, including review and recommendations on policy, and development strategy. Steve joined the United Nations Office for Project Services (UNOPS) in September 2014. In his current position, Steven leads a multi disciplinary team that provides the standards, guidance and training for UNOPS in infrastructure and project management, and has also worked, inter alia,  on new strategies and tools to assist governments to provide infrastructure and project management solutions in the context of the global agenda  2030.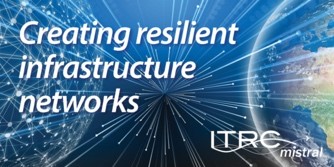 Webinar Five
Creating resilient infrastructure networks
28 October 2020

Carlos Sanchez
Director | Climate Resilience Investment, Climate and Resilience Hub, Willis Towers Watson
Carlos Sanchez is a Climate Resilience Investment Director at Willis Towers Watson. His work focuses on the promotion of investment solutions aimed at fostering a more efficient pricing of physical climate risks within investment decision-making processes. Carlos is also the Executive Director for the Coalition for Climate Resilient Investment (CCRI). A flagship COP26 initiative, CCRI is led by the private sector and has a growing membership of 60+ institutions committed to the development and testing of solutions for resilient investment decision-making.
Prior to joining Willis Towers Watson, Carlos managed a climate resilience finance facility at the Multilateral Investment Fund – part of the Inter-American Development Bank Group – also dedicated to identifying specific investment opportunities in connection to physical climate risks.
In the past Carlos worked at the Economic Office of the Spanish Embassy in Angola as Foreign Direct Investment Advisor and later as Business Development Manager for a project finance advisory firm.
Carlos holds a Masters in Finance from the London Business School where he contributed to the drafting of the ESG chapter within LBS' Private Equity textbook – and a Masters in Global Affairs from Georgetown University.

Mike Steel
Flood and coastal risk management expert advisor, Environment Agency
Mike is responsible for the Environment Agency's long-term investment scenarios (LTIS) for flood and coastal risk management. LTIS is an economic assessment showing what future flood and coastal risk management could look like over the next 50 years in England. The latest LTIS study was published in 2019. Mike has previously worked on national flood risk assessment, and the plans to manage flood risk in the Thames Estuary until the year 2100 (TE2100). He has a PhD in hydrology and climate change, and is a Chartered Water and Environment Manager.