ITRC's webinar series celebrated achievements and highlighted projects and collaborations as ITRC moved into its next phase with its National Infrastructure Systems Model (NISMOD) moving to a new home at the Data & Analytics Facility for National Infrastructure (DAFNI) in 2020.
NISMOD is a world first. It integrates national systems analysis of energy, transport, water and digital communication systems, providing evidence for policymakers, planners and infrastructure operators. Not only does it simulate the performance of national infrastructure, it also contains hundreds of layers of national-scale data for systems analysis and visualisation.
 NISMOD is the product of ten years of research by seven of the UK's leading universities, led by the University of Oxford. DAFNI will provide the permanent home for NISMOD – a lasting legacy that researchers can build upon and practitioners can use in a secure, reliable, high performance computing environment.
The webinars highlighted projects and collaborations at national, regional and local scale; including with the UK's National Infrastructure Commission, the Government of St Lucia, UNOPS and Oxford-Cambridge Arc leaders. 
The links below will take you to a summary of each of our webinars:
Webinar One
Model before you build, build, build:  systems analysis of the future of national infrastructure
29 September 2020
This webinar offered an introduction to NISMOD (National Infrastructure Systems MODel) and DAFNI (Data & Analytics Facility for National Infrastructure) from Professor Jim Hall, Director of the Infrastructure Transitions Research Consortium.
Our keynote speakers: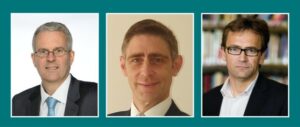 Left to right:
James Richardson, Chief Economist at the National Infrastructure Commission
Mark Enzer, Chief Technical Officer of Mott MacDonald & Head of Centre for Digital Built Britain's National Digital Twin Programme
Professor Jim Hall, Director of ITRC
James Richardson discussed the future of national infrastructure and how decision makers can address uncertainties… and how ITRC's NISMOD work provides a robust and impartial evidence base.
Mark Enzer talked about how fundamental ITRC, NISMOD and the DAFNI facility are to the role of the National Digital Twin moving forwards and how critical ITRC's system of systems approach is to CDBB and thinking about the built environment.
Watch the webinar recording below:
Webinar Two
Development Alternatives for the Oxford-Cambridge Arc
6 October 2020
'Informative, unique and transferable' – ITRC's evidence-based infrastructure modelling provides innovative template for the ongoing development of the Arc.
This webinar examined ITRC's role in Development Alternatives for the Oxford–Cambridge Arc.
The webinar was chaired by Jim Hall with contributions from Dr Alistair Ford, Senior Lecturer in Geospatial Data at the University of Newcastle, and Dr Simon Blainey, Associate Professor in Transportation at the University of Southampton.
Our keynote speakers: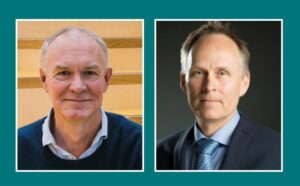 From left to right:
Professor Alan Penn, Chief Scientific Advisor for the Minister of Housing, Communities and Local Government
Bev Hindle, Director of the Oxford–Cambridge Arc Leaders.
Watch the webinar recording below: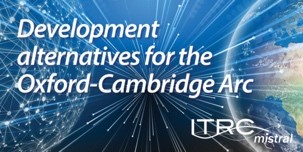 Read the highlights here, or visit the full blog post for more details.
Additional resources:
Webinar Three
Infrastructure for sustainable international development 
12 October 2020
This webinar discussed how developing countries prioritise sustainable infrastructure developments; and how systems modelling helped to create a more sustainable future in countries such as Curaçao, St Lucia and Ghana.
Our keynote speakers: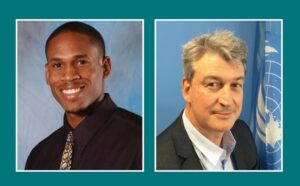 Left to right:
Fabian Felix (Civil Engineer, Government of St Lucia)
Steve Crosskey, Head of Strategic Initiatives at the United Nations Office for Project Services (UNOPS)
Fabian Felix introduced the audience to the island's challenges and blessings – only 238 square miles with a small population of 180,000 people, the island is highly vulnerable to the effects of climate change and heavily reliant on the tourist sector, which makes up 63% of GDP. Before now, St Lucia focused on the implementation of infrastructure, rather than on long-term, integrated planning. But NISMOD has provided a way to assess what they have and aim for where they need to be. Key to this is the transformation of a historic lack of investment in renewable energy and a fossil-based energy production to using the island's natural, volcanic geology to provide geothermal energy, in doing so meeting sustainability targets.
Steve Crosskey reflected on fundamental shifts in thinking in governments and the need for ways to think differently about long term infrastructure planning and how work with UNOPS/ITRC in countries such as Curaçao and St Lucia shows how the work can help inform government decision making and how it can inform the bigger picture and allow governments to make decisions that better fit long term goals for assets, policies and nature-based decisions.
Watch the webinar recording below:
Webinar Four
Net zero energy and transport systems
21 October 2020
This webinar discussed how electric vehicles, renewable supplies and storage can be integrated into Britain's energy system, and how modelling of energy, transport and buildings should be integrated to choose the pathway to a net zero future.
Our keynote speakers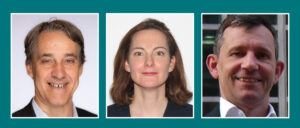 Left to right
Nick Eyre (Director at Centre for Research into Energy Demand Solutions [CREDS])
Siobhan Campbell (Head of the Central Research Team, Deputy Chief Scientific Advisor, Department for Transport)
Alec Waterhouse (Head of Modelling at the Department for Business, Energy & Industrial Strategy)
Alec Waterhouse of the Department of Business, Energy and Industrial Strategy spoke about being part of the Committee on Climate Change when it made its recommendations to meet net-zero carbon emissions by 2050, and when he led the modelling task force that drew up a road map allowing legislation to make it possible. He also spoke of his own team's work with modelling, as they work towards the government's sixth Carbon Budget.
Siobhan Campbell from the Department of Transport noted how transport and the wider energy system – separate up till now – are now facing the reality of being completely integrated into the energy system. She also acknowledged that transport is the biggest contributor to carbon emissions, and spoke of the need for technological and behavioural solutions to help achieve net zero, also of the government's priorities post Covid and Brexit – to level up and decarbonise.
Nick Eyre, Director at Centre for Research into Energy Demand Solutions (CREDS), noted that he worked with the ITRC consortium util 2017 and noted he was impressed by how much it has improved since then. He highlighted a couple of challenges currently: that of modelling our path to net zero; and that of modelling systemic interactions between transport and energy systems in particular and the potential importance of new vectors such as hydrogen. He also noted the importance of better time and space granularity in modelling and mapping.
Watch the webinar recording below:
Webinar Five
Creating resilient infrastructure networks
28 October 2020
This webinar discussed whether a catastrophic failure of Britain's national infrastructure could happen; and whether we can model climate risk for every infrastructure network on Earth.
Our keynote speakers: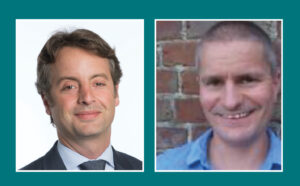 Left to right:
Carlos Sánchez (Director of Climate Resilient Finance, Willis Towers Watson)
Mike Steel (Flood and Coastal Risk Management Expert Advisor, Environment Agency)
 
Mike Steel, who is responsible for the Environment Agency's Long-term Investment Scenario – an economic analysis that investigates the planning, cost and benefits in investing in flood and coastal defences – emphasised how the agency's long-term collaboration with the ITRC on potential impacts of flooding on infrastructure systems informed and validated much of their decision-making and helped strengthen their case for investment.
Carlos Sánchez from the Coalition for Climate Resilient Investment (CCRI) brought an international and finance-sector perspective to the discussion. The CCRI is an initiative that brings together the global private finance industry with a commitment to advance practical solutions that guide investment decision-making with regard to climate risk. He spoke of how the application and value of ITRC's work on this subject holds multi-billion dollar, worldwide interest.
Watch the webinar recording below:
Webinar Six
Resilient water supplies in a changing climate
4 November 2020
This webinar discussed whether Britain will run out of water; and how the National Infrastructure Systems Model (NISMOD) and the National Water Resources Model are helping to plan for resilient water supplies.
Our keynote speakers: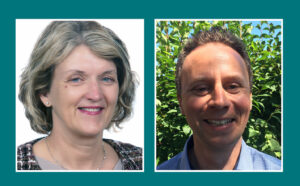 Left to right:
Jean Spencer (Independent Chair of National Water Resources Framework Senior Steering Group)
Jonathan Dennis (Principal, Policy and Analytics, Regulators' Alliance for Progressing Infrastructure Development [RAPID])
Jean Spencer opened the webinar with an overview of the Water Resources Framework (WRF)'s important and ongoing series of work to develop long-term, resilient water resource planning. The National Framework for Water Resources, published in March this year, comprises research from previous studies by Water UK and National Infrastructure Commission (NIC), and takes a collaborative and regional approach, working with government regulators, water companies, water-using sectors, academics and environmental NGOs to deliver a long-term planning framework for the whole of England. At the heart of the study is the ambition for restoring, protecting and improving the environment that's the source for our supplies.
ITRC presented the ITRC modelling that informed the Framework – the creation and development of the National Water Resource Model, the first national-scale water supply model of England and Wales.
Jonathan Dennis spoke of RAPID's work, which specifically supports water-supply infrastructure development by addressing barriers. He identified modelling capacity and continued collaboration with Oxford and Manchester Universities as key to this ambition, making the point that it's essential for suppliers to explore a range of strategic water-resource options as minutely as possible before making up to £8bn worth of future infrastructure development. Continued modelling, he argued, also allows us to work through challenges such as the difficulties in representing the natural environment and in integrating local and national data/outcomes, prompting 'informed conversations' that ultimately lead to the right water infrastructure.
Watch the webinar recording below:
Webinar Seven
Digital infrastructure strategies: from copper to fibre and 4G to 5G
9 November 2020
This webinar discussed the development of a global 4G/ 5G assessment model; 5G assessments for high income countries – Britain and the Netherlands; and 4G/5G assessments for low and middle income countries (Kenya, Peru, Mexico etc.).
Our keynote speakers: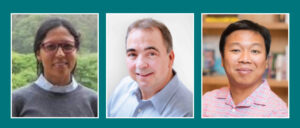 Left to right:
Tania Begazo-Gomez, Senior Economist, Digital Development, World Bank
William (Bill) Lehr, Research Scientist, Computer Science and Artificial Intelligence Lab (CSAIL), at the Massachusetts Institute of Technology (MIT)
Julius Kusuma, Research Scientist at Facebook Connectivity
 
Julius Kusuma cited Edward Oughton's impressive work on analysing scenarios and potential outcomes using ITRC models, emphasising the complexities of connectivity in a world that's hugely diverse in terms of connectivity needs, aspirations and potential – making it very difficult to find solutions that are timely, sustainable and scalable. Julius also spotlighted a lack of digital infrastructure as one of the biggest global challenges, particularly in rural areas.
Bill Lehr talked about the relevance of next-generation wireless networks in high-income areas of the world, such as the US and Europe, pointing out that this will be key to realising all future infrastructure developments. Part of the value of ITRC's modelling is to examine the key questions – how much digital capacity do we need? Where do we need them? How many devices exist in a particular area? How fast can we realise these needs? Multiple stakeholder involvement, including consumers/businesses, network operators and governments require inputs, on multiple scales, before committing to investment. Modelling this future is essential in order to consider alternatives, demand forecast, understand trade-offs between social and private concerns, and to attempt to foresee future technologies and ITC needs.
Tania Begazo-Gomez has been working with Ed on World Bank initiatives to improve digital provision in parts of the world where connectivity is lagging, examining how to minimise the cost of infrastructure deployment given available technologies. She spoke of the challenge of obtaining reliable data in many parts of the world, and the lack of usage in some areas with the accompanying challenge to find strategies, commercial and government sponsored, to help the public become digitally engaged. She also emphasised the huge importance to world of connectivity, and its strong links to education and prosperity.
Watch the webinar recording below: