In Practice
: Delivery of sustainable infrastructure services
We work with national and international partners to help them make better choices about the future of national infrastructure. We help them to create infrastructure policies, plans, investments and systems that are sustainable and resilient in an uncertain world.
Investing in infrastructure for an uncertain future is one of the major challenges for governments, policymakers, urban planners and international bodies. Climate change, population growth, emerging technologies and resource shortages has made effective infrastructure planning for a turbulent world a key focus for decades to come. 
Using our innovative modelling system-of-systems approach, we help decision-makers analyse long-term strategies and make informed investment decisions.
At the core of our work is analysis of:
the interdependencies of national and international infrastructure to provide an overall assessment, and

understanding risk, vulnerabilities and resilience of interdependent networked infrastructure.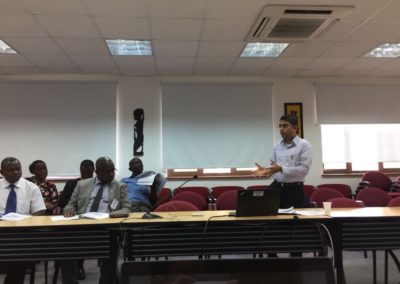 Researchers expose how climate change will impact Tanzania's transport systems with knock-on risks for the economy and access to basic services. read more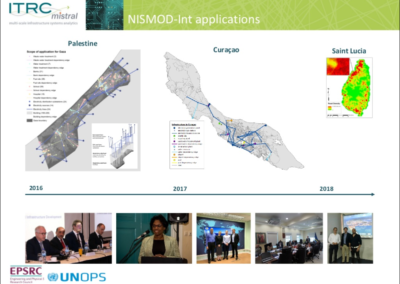 The Infrastructure Transitions Research Consortium (ITRC) is working with the United Nations Office for Project Services (UNOPS) to help the people of Palestine to more easily plan the ... read more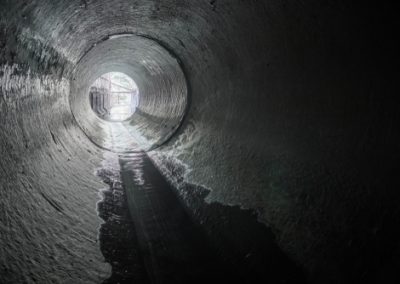 ITRC Researcher Dr Elco Koks has been awarded a prestigious Veni grant, funded by the Dutch Research Council (NWO). The Veni is a 250,000 Euro research grant, targeted at outstanding researchers ... read more
INFRASTRUCTURE
GOVERNANCE
RESEARCH SOFTWARE ENGINEERING